GLASSUC's Glass Sun Catchers
We can usually make these items in any color you would like unless otherwise noted!


You can purchase these by email

purchase@glassuc.com

or by calling us locally @ 864-984-9161 or out of state @ 1-800-GLASSUC
Please check out our other items by clicking on home and then to other desired links.
Click on the photos to see larger and more images of the pieces available!

Our 10 and 6 Point Beveled Glass Stars can be done in silver, copper or black patina metal along with many colors of stocked center jewels.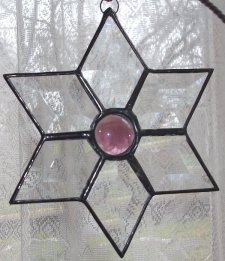 6 point beveled star purple center cabochon Black gunmetal trim @ APX. 6" dia. $19.00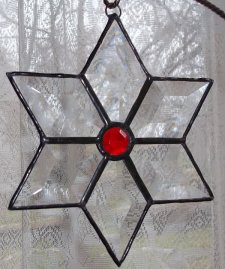 6 point beveled star faceted red jewel center Black gunmetal trim @ APX. 6" dia. $19.00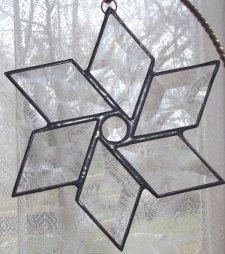 6 point staggered beveled star faceted clear jewel center Black gunmetal trim @ APX. 6" dia. $19.00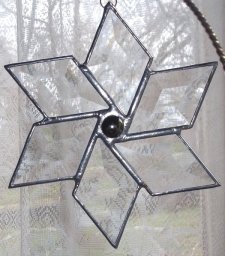 6 point staggered beveled star iridized 1/2 marble center silvery trim @ APX. 6" dia. $19.00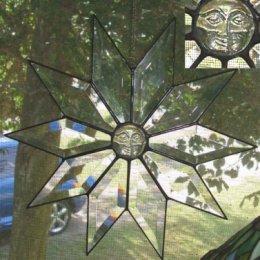 #S-moon-B @ APX. 12" dia. $35.00